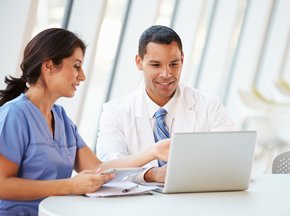 Here at Harvard Eye Associates in San Clemente, we believe preparation is the key to any successful treatment.  If you're scheduled for a LASIK procedure, we advise you to do all you can to research the procedure, recovery and results in order to be as informed and prepared as you can.
Before you are scheduled for LASIK, you will have a consultation with a doctor at Harvard Eye Associates in San Clemente.  The goal of your consultation is to make sure that you are a good candidate for LASIK.  For some people, like those with dry eyes or other conditions, LASIK is not always a good option.  If LASIK isn't right for you, you'll be told why and offered alternative treatments.
If the doctor decides that you are a good LASIK candidate, our experts will help you understand the LASIK process and the results that can be expected.  For more information, contact us today.