Orange County Ophthalmologist
Specializing in Cataracts, Refractive, Cornea, & Pterygium Surgery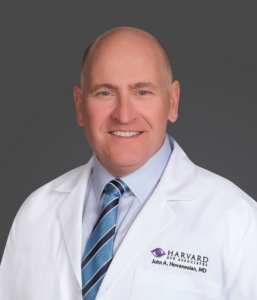 Dr. John Hovanesian is an internationally recognized leader and innovator in cataract, corneal, and laser eye surgery. Newsweek has recognized him among the top 35 eye surgeons in the US–out of 17,000 eligible colleagues–based on a poll of his peers. The Ophthalmologist, a UK publication, has named him among the world's 100 most influential people in eye care. A board-certified ophthalmologist and faculty member at the UCLA Stein Eye Institute, he has published two widely used eye surgery textbooks — one on the subject of refractive cataract surgery and one on pterygium surgery.
He has been invited to lecture to surgeons on six continents, authored dozens of peer-reviewed articles, and produced many frequently referenced surgical teaching videos. He is an associate editor for the world's most widely read eye care trade journal and serves on several other editorial boards.
Dr. Hovanesian is a member of the prestigious International Intraocular Implant Club that includes the world's 300 most respected cataract surgeons. He is a recipient of the American Academy of Ophthalmology's Senior Achievement Award and has been named a Distinguished Eagle Scout by the Boy Scouts of America for internationally recognized contributions to his professional field.
Dr. Hovanesian received his medical degree from the University of Michigan Medical School and completed his residency at Henry Ford Hospital in Detroit, where he was selected to serve as chief resident. He also completed a two-year fellowship in refractive and corneal surgery at the Stein Eye Institute at UCLA. He joined Harvard Eye Associates in 1999.
Dr. Hovanesian has made dozens of volunteer surgical trips to third world countries, including Armenia, Mexico, Honduras, El Salvador, and Fiji and is a founding board member of the Armenian Eye Care Project. He has also spent over 25 years volunteering as a board member, board chairman, and as an adult leader for the Boy Scouts of America, which has presented him with numerous service awards.
Dr. Hovanesian lives in Laguna Beach with his wife and their three children. He enjoys spending the weekends with his family, teaching Sunday school at their church in Costa Mesa, and flying a Piper Archer as a licensed private pilot.
Images of Dr. Hovanesian's two eye surgery textbooks — one on the subject of refractive cataract surgery and one on pterygium surgery. Click on the images below to learn more.
"I'm so lucky to have the privilege of helping people improve their vision with amazing technology that's continuously getting even better. This is a very exciting time in our field because of advances that weren't available just a few years ago that genuinely improve the lives of our patients."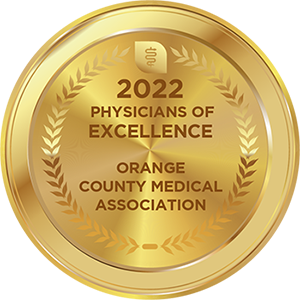 Financial relationships for John A. Hovanesian*
Acufocus–C, R
Aerie–C, R
Alcon-C, R, E
Alicia Surgery Center-E
Allegro Ophthalmics–E
Allergan–C, E, R
Apellis–C, M
Avellino Labs USA–C
Azura Ophthalmics–C
Bausch & Lomb–M, R
BlephEx-C, M
Bruder Healthcare–C, M
BVI–C, M
Centricity Vision–C
Cloudbreak Therapeutix–C, E
Cord, LLC–C, M, R, E
Corneagen–E
Crisper–E
Dompe–C, M
Eyedetec–C, M, E
EyePoint–C, M, R
Glaukos–C, M, R
Glaxo Smithcline — C
Glint Pharma–C, M
Gobiquity–C, E
Guardion Health Sciences—E
Harvard Eye Associates–E
Hasa Optix–C, M
Horizon Therapeutics–C, M
Hoya–C, M
Imprimis–C, R
Johnson & Johnson Vision–C, R, E
Kala–C
Novartis–C, M, R, E
Ocular Therapeutix–C, M, R, E
Oculis–C
Omeros-C, M, R
On Point Vision — C, R
Orasis — C, E, M
Oyster Point PHarma–C
Rayner–C, M
Research InSight LLC–C, R, E
RxSight–E
Sensimed–C
Sight Sciences–M, E, R
SightLife–C, M, E
Slack Books–S
Sun Pharma–C, M, R
Tarsus–C, E
Tear Clear–E
Tearlab–C
Thea Pharma–C
Touch Ophthalmology — C
Trefoil Therapeuticx–C, M
Versant Ventures and its investments–E
Vindico Medical Education–C
Visionary Ventures Fund 1 and 2 and its investments–E
Visus — C, M
Zeiss–C, M, R
*No financial interest exists for prescribing, recommending, or using a particular product in patient care. This list may not be complete because of financial interests that may arise between updates to this document or stock ownership through mutual funds, exchange traded funds, or other funds that do not involve a direct relationship with the entity.
C = paid consultant
M = medical advisory board
R = paid research
E = equity interest
S = royalties from sales