Cataracts, Refractive Surgery, and Anterior Segment Disease Ophthalmologist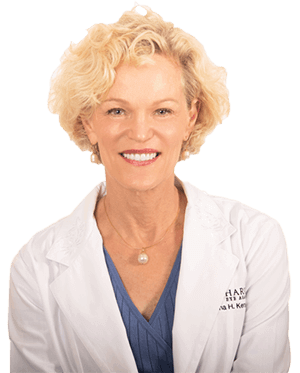 Dr. Diana Kersten is a board-certified ophthalmologist with over 30 years of experience in the field of ophthalmology. After receiving her medical degree from the University of Iowa, College of Medicine, Dr. Kersten trained in ophthalmology at Harvard Medical School, Massachusetts Eye, and Ear Infirmary.
She also completed a fellowship in International Ophthalmology. She joined Harvard Eye Associates in 1988 and has been devoted to providing her patients with the best possible care through her warm, thorough approach and meticulous attention to detail. She has lectured in many countries throughout the world and has published articles in various ophthalmology journals.
Dr. Kersten's passion and commitment to helping people see better extend far beyond her practice at Harvard Eye Associates. She has volunteered her time to numerous medical missions with nonprofit groups, joining in the efforts of combatting blindness in developing countries. To date, she has worked in over 20 countries in the world, teaching and providing medical and surgical eye care to those in need.
Dr. Kersten lives in Laguna Beach with her husband, Mike, and their son, Lucas. During their free time, Dr. Kersten and her family enjoy skiing, scuba diving, traveling, and reading.
"I really enjoy working with patients and building those long lasting relationships."
No Financial Disclosures