New Patients – Before Your Visit:
New Patient Forms
Thank you for choosing Harvard Eye Associates. Please plan to arrive approximately 20 minutes prior to your appointment time. After you schedule your appointment, you will receive your New Patient Forms via text/email for you to complete electronically. We ask that you complete your New Patient Forms prior to your appointment.
If you are unable to complete your New Patient Forms electronically, please download and print the New Patient Forms and bring them with you to your appointment.
How Long Will You Be Here?
The length of time of your office visit may vary. In order to check the overall health of the eye, dilation drops may be used. If you require dilating drops and/or special testing, please allow at least one and one-half hours (90 minutes) for your visit.
We strongly recommend that you arrange to have someone drive you after the conclusion of your exam, as you will likely have difficulty reading and experience sensitivity to sunlight for three to five hours afterward. If you do not require dilation of your eyes or another test, please allow approximately one hour (60 minutes) for your visit.
What Do We Need To Know?
Whether you or a loved one are having a first eye exam, a repeat eye exam, or seeing a new eye doctor for the first time, there are a number of routine questions you can expect. Because there are any number of factors in your medical history that may contribute to current or potential vision problems, please come prepared to discuss some vital information with us.
If you are currently using eye medications from another eye doctor or seeing another eye doctor for any eye condition, please let us know prior to your visit. We may require other information or records prior to your visit. If so, you may need to request medical records from your other physician.
Please bring all of the following, if you use them:
Glasses
Sunglasses (if prescription)
Original contact lens boxes (if available)
Any eye drops you are using
A list of all prescription medications you take
Medical Records Request
If you would like a copy of your medical records and/or would like us to release your medical records to a physician/facility, please download and print our Medical Records Release Form. After you complete and sign the form, please send it to us by mail or fax it to (949) 356-1660.
Notice of the Open Payments Database
We are providing a notice to our patients in accordance with California law AB 1278. The Open Payments database is a federal tool used to search payments made by drug and device companies to physicians and teaching hospitals. It can be found by clicking the following link: Open Payments Data.
Your Privacy
We value and protect the privacy of your medical information in accordance with the:
Notice of Medical Privacy Information
Payments
Harvard Eye Associates accepts cash, check, or money order, VISA, MasterCard, Discover, and American Express. We also offer financing through Care Credit.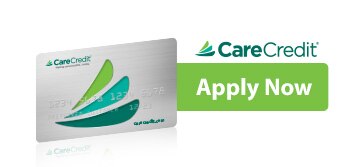 Click Here to View our Financial Policy
Changing Your Appointment
If you need to cancel or change your appointment, please contact us at least 24 hours prior to your appointment.