Free LASIK Evaluation in Orange County, CA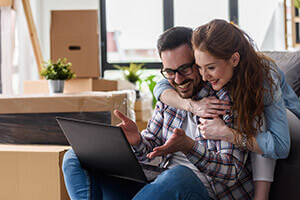 At Harvard Eye Associates, our Orange County LASIK experts provide a personalized, no-cost evaluation to determine whether you are a good candidate for LASIK or an alternative vision correction procedure.
Take the Self-test
During your LASIK Evaluation we will:
Determine your current prescription
Obtain detailed, computerized mapping of your eyes
Examine the internal and external health of your eyes
Discuss your vision correction options (including monovision, if applicable)
Discuss potential results and expectations
Answer any questions you may have about the procedure
Next Steps
After your candidacy has been determined, the doctor will review the recommended treatment plan with you along with all the risks, benefits, and alternatives to the procedure(s). We will also provide you with detailed information on how to prepare for the surgery and what to expect on the day of and after your procedure.
Once you have been provided with all of the information on the recommended treatment plan, you can decide if you would like to proceed with surgery. Our goal is to provide you with all of the information you need in order to help you make an informed decision about surgery.
Receive $1,000 OFF* LASIK when you schedule a complimentary LASIK consultation.
*$1,000 off Custom LASIK for both eyes. Exclusions apply. Discount cannot be used if a procedure is already scheduled. Cannot be combined with any other discounts or special offers, previous surgery, insurance, or vision care plan savings. LASIK, like any other surgical procedure, has risks of complications and should be discussed with your eye care provider. Ask your provider for details.
Schedule a LASIK Consultation