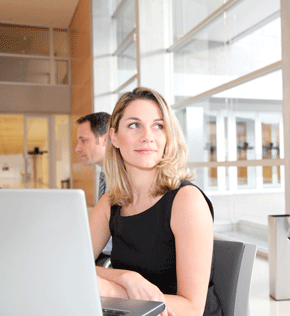 Any elective surgery is an important and often difficult decision. LASIK eye surgery is considered safe and effective by medical standards, but does that mean that it is right for you?
Convenience vs. Risk
LASIK and other refractive surgery procedures may offer the convenience of a reduced need for corrective lenses, but to achieve that convenience you will be required to accept some risk. You have absolutely no guarantee that you will get the exact result you want; however, a comprehensive examination from a competent eye care physician can help determine if you have an elevated risk for a poor outcome.
Not Just LASIK
It is important to meet your eye care professional with an open mind. LASIK is currently the most popular refractive surgical technique, but that does not mean that it is best for everyone's situation. It may be that an alternative is more appropriate. Be open to LASIK alternatives.
Reasonable Expectations
It is important to have reasonable expectations of your vision following LASIK surgery. It is possible that your vision after the procedure will be better than your current corrected vision, but it is normally unreasonable to expect that result. The goal is usually to have your new vision without glasses the same as your old vision with glasses.
The probability of eliminating the need for glasses and contacts entirely and forever is small. Although LASIK can reduce your refractive error, possibly eliminating it, your eyes will continue to change after surgery at the same rate they changed before refractive surgery.
At some point, virtually all of us will need reading glasses for presbyopia. This may be reduced or delayed with monovision or other techniques, but presbyopia is a natural part of aging.
Eventually virtually everyone will develop cataracts and need to have them removed, again adding to the probability of needing glasses.
Is LASIK Risk Worth It?
Literally millions of people are happy with their vision after refractive surgery and delighted with the reduced need for corrective lenses. There are also thousands who are very unhappy. As a percentage, refractive surgery recipients dissatisfied with their results is a small minority, but should be considered.
Looking for the Best LASIK Surgeon?
If you are ready to choose a doctor to be evaluated for the LASIK procedure, we recommend you consider one of our LASIK surgeons, who have years of experience and expertise in San Clemente. To schedule a consultation with one of our surgeons, contact Harvard Eye Associates at 949-951-2020 or harvardeye.com.