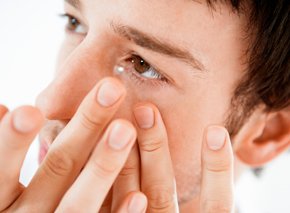 Some contact lens wearers eagerly wait for the day when they can afford or qualify for LASIK surgery.  But is LASIK right for every contact lens wearer?
Not every contact lens patient is suitable for LASIK surgery.  Some of the reasons that you may not qualify (or want) LASIK include if you:
Have a thin cornea
Have unusual or severe astigmatism
Have keratoconus, macular degeneration or other incompatible conditions
Suffer from diabetes
Take certain medications
Have Glaucoma
There are other conditions that may preclude you from LASIK.  Contact lenses can be an ideal long-term solution for those people who are unable to have LASIK surgery.  For more information on contact lenses or to find out if you are a candidate for LASIK surgery, please contact Harvard Eye Associates in San Clemente at 949-951-2020 or harvardeye.com.