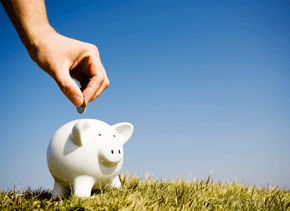 The cost of LASIK varies widely from surgeon to surgeon, with a national average of about $2,000 per eye. LASIK eye surgery cost depends on many factors including the type of LASIK procedure you receive. For example, traditional LASIK versus the more expensive custom LASIK, in which the doctor uses new technology to create a three-dimensional map of the patient's eye, will differ in cost. Custom treatment allows for a more precise vision correction and possibly lower chances of post-surgery complications. Most surgeons charge between $200 to $500 extra per eye for this.
What factors influence LASIK eye surgery cost?
Personal factors that can influence the cost of LASIK eye surgery include your prescription. Some eye surgeons charge more for people with worse visual acuity, for instance.
If you live in a place with a high cost of living, such as a large metropolis, then the LASIK eye surgery cost may be higher than what you might pay in a smaller city.
The eye surgeon performing your procedure will also influence the cost of LASIK eye surgery. Surgeons with the most experience tend to charge a bit more because they bring lots of expertise to the table.
What is included in the cost of LASIK eye surgery?
When you pay this much, and when so much is at stake, you want to know exactly what you're getting. Seek out pricing that includes most if not all of the pre- and post-surgical care you will need, including all the tests performed during your initial LASIK consultation. Ask if your cost includes enhancements, also called touch ups, if your vision regresses. Some providers offer lifetime commitments to enhancements at no charge, and others charge a fee.
LASIK Insurance, Financing and Taxes
Most health insurance companies consider LASIK and other vision correction procedures to be not medically necessary, since vision can be corrected with eyeglasses and contact lenses. Therefore, the cost of LASIK typically is not included as a benefit of most major medical plans. However, some medical and vision plans offer a discount for LASIK performed by certain eye surgeons. Ask your plan administrator for details. If you are a contact lens wearer considering LASIK, then a comparison of the lifetime cost of contact lenses and solutions versus the one-time cost of LASIK may help in making the financial decision to have the procedure.
To help patients afford LASIK and other vision correction procedures, many LASIK surgeons offer financing plans that might fit your budget. In some cases, 0% financing is available for a limited payback period.
If you serve in the U.S. military, you may be eligible to have LASIK performed at a military base surgical clinic free of charge or receive a special discount with a private refractive surgeon.
You only have one set of eyes. Consider all your options and not just LASIK eye surgery cost when weighing your options for vision correction. If you would like more information about LASIK eye surgery cost, contact Harvard Eye Associates at 949-951-2020 or harvardeye.com to set up a consultation with one of our doctors.