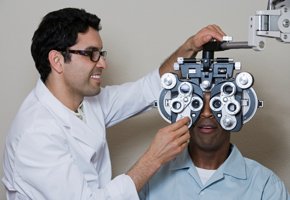 If you wear glasses or contact lenses to correct your vision, you may be wondering if LASIK in San Clemente could provide you with the clear vision you've always wanted.
The truth is, only an experienced ophthalmologist can determine if your eyes are healthy enough for this procedure. Even if you have the same vision prescription as a friend, your eye anatomy may not be suitable for LASIK. Our doctors at Harvard Eye Associates offers free, no-obligation, no-risk LASIK Consultations to identify all-laser LASIK candidates in San Clemente.
General Guidelines for Good LASIK Candidates
You have been diagnosed with myopia (nearsightedness), hyperopia (farsightedness) or astigmatism
You are age 18 or older
Your corneas are thick enough
You do not have eye disease or eye problems
Your vision prescription has been stable for at least one year
You are not pregnant or breastfeeding
You are overall healthy
You do not have uncontrolled dry eye syndrome
You understand the risks of LASIK
You have realistic expectations for the outcome of surgery
You want to reduce or eliminate the need for glasses or contacts
At Harvard Eye Associates we also offer a free online LASIK Self-Evaluation to help people take the first step toward LASIK.
With our free services, there is never any pressure to have the procedure: the Consultation and Self-Evaluation are simply resources to provide you with solid information about your own eye health so you can make your own informed decision about LASIK.
Sometimes candidates who aren't good candidates for LASIK can benefit from LASIK alternatives in San Clemente, such as photorefractive keratectomy (PRK). Different methods can produce the same end result as LASIK but be safer for certain patients.
To find out if LASIK is right for you, contact Harvard Eye Associates today at 949-951-2020 or harvardeye.com.