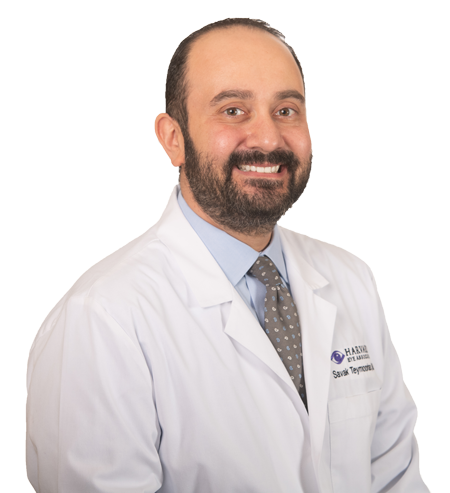 Specialist in Cataracts and Glaucoma
Dr. Savak Teymoorian is a board-certified ophthalmologist and a cataract and glaucoma specialist at Harvard Eye Associates. Dr. Teymoorian is able to provide patients with a full range of medical and surgical eye care in these areas utilizing the newest advancements in technology.
Dr. Teymoorian spent a decade at the University of California, Irvine, completing his education. This includes graduating from the highly selective UC Irvine MD/MBA program. While at the Merage School of Business, Dr. Teymoorian focused on marketing and organizational behavior. After completing his internship at UC Irvine School of Medicine, Dr. Teymoorian then moved to the Midwest, where he completed his ophthalmology residency training at the University of Missouri, Kansas City. In his final year of training, he was selected as the Chief Resident. He was an original contributor to the "Eye Handbook," which is the most popular ophthalmic smartphone application. After residency, he returned to California to complete his specialized training in glaucoma at Stanford University.
"It is truly a privilege to care for my patients and be trusted with one of their most precious gifts—their ability to see. I take that responsibility seriously, and I look forward to building life-long relationships with them."
Click below to visit Dr. Savak Teymoorian's blog with information on cataract surgery, glaucoma, surgical advances, and other interesting topics.
To schedule an appointment to see Dr. Teymoorian at one of our convenient Orange County locations, Laguna Hills, San Clemente, and Orange, call us today at 949-951-2020.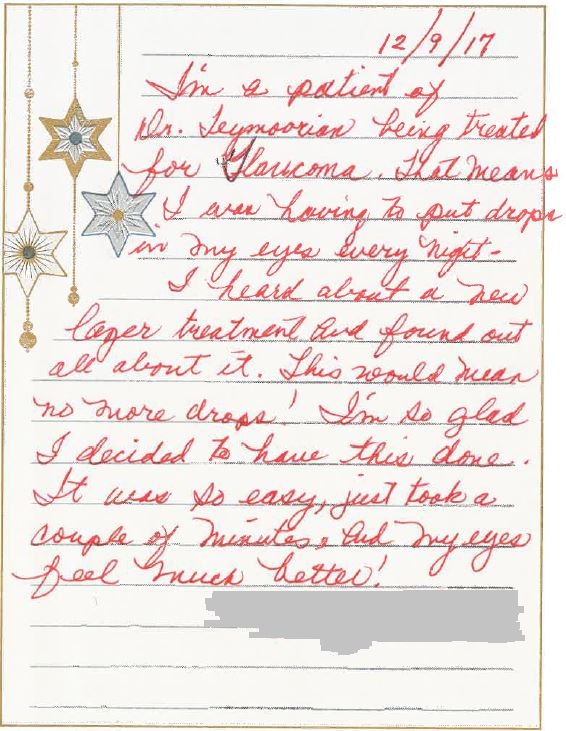 Listen to a presentation from Dr. Teymoorian at a national conference discussing cataract surgery, micro-invasive glaucoma surgery, and astigmatism.
Dr. Teymoorian's Glaucoma Article in Cataract and Refractive Surgery Today
Financial Disclosures
Consultant – Aerie, Alcon, Allergan, Bausch & Lomb, Ellex, Glaukos, MDBackline.com, Omeros
Research – Aerie, Allergan, Bausch & Lomb    
Royalty – Slack