Humanitarian Efforts
Humanitarian efforts through volunteer work is extremely important to Harvard Eye Associates. Along with activities within the United States, our physicians travel the world to teach and perform surgery on people who have no other resources and have raised hundreds of thousands of dollars to provide medical training and supplies to developing countries.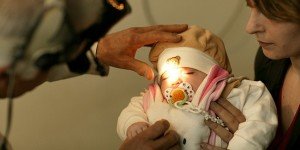 Dr. Roger Ohanesian
In 1992, Dr. Roger Ohanesian acted on a fax that came from a hospital in Armenia, asking for medical assistance for victims of recent earthquakes and warfare. He immediately returned to his homeland to perform reconstructive eye surgery on hundreds of men, women, and children. That same year he founded the Armenian Eye Care Project. Since then, it has generated more than 9 million dollars for supplies and equipment. In addition, it has brought numerous patients to America for gratis surgery at Harvard Eye Associates and other locations. Dr. Ohanesian sees how international missions have a positive impact on his patients in America, and he believes everything in life all comes down to bookwork and experience. For patient stories, videos and more about the Project, visit www.eyecareproject.com.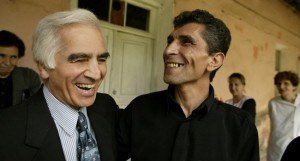 Dr. John Hovanesian
Dr. Hovanesian has served as Vice President of Programs for the Armenian Eye Care Project since 1997. He travels with Dr. Ohanesian and several other colleagues to Armenia each year to provide medical and surgical teaching, equipment and pharmaceuticals. The teaching programs have helped Armenian surgeons become more self-sufficient. More recently, Dr. Hovanesian has seen great improvement in the fight against a growing wave of blindness in the country. Apart from visits to Armenia, in 2011 Dr. Hovanesian participated in a mission trip to Fiji. During his visit, he treated hundreds of men, women, and children in need throughout the country.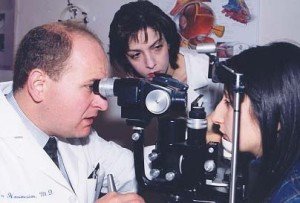 Dr. Edward Kim
Dr. Edward Kim donates his time regularly to teach medical students and ophthalmology residents at the University of California, Irvine (UCI). During each student's three years of residency, they focus on learning coursework, understanding anatomy, practicing techniques for surgery and more. In recent years, Dr. Kim's time at UCI has been even more fulfilling as he taught his own son who completed his UCI Ophthalmology residency in 2012 and later joined Harvard Eye Associates in 2012. In addition to his teachings, Dr. Kim has also participated in numerous international eye missions trips to countries such as Haiti, Mexico, and Tonga.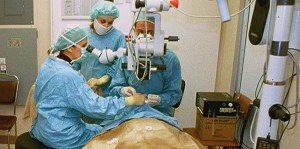 Dr. Diana Kersten
Dr. Diana Kersten started off her career spending two years volunteering her surgical skills in underdeveloped countries in Africa and Asia. For the past two decades, she has continued to donate her time to cataract clinics in Vietnam and other underprivileged countries around the world. Dr. Kersten has made a great contribution to help less fortunate men, women and children combat blindness and improve their lives. To date, she has worked in 18 developing countries and has performed thousands of ocular surgeries for those in need.